Wheelock History update
This summer a group of volunteers from the Sandbach Woodland and Wildlife Trust have been renovating the canal path on the north-east side of Wheelock canal bridge. It had fallen into disrepair and was overgrown and difficult to walk along. The group have produced a brief history of industry in the Wheelock area which is attached.
Wheelock Rail Trail
John Owen, a long time member of the Society and local historian, has researched and written a history of the Wheelock Rail Trail where the North Staffordshire Railway line used to run. The line is shown on the OS map of Sandbach from 1899 (see below).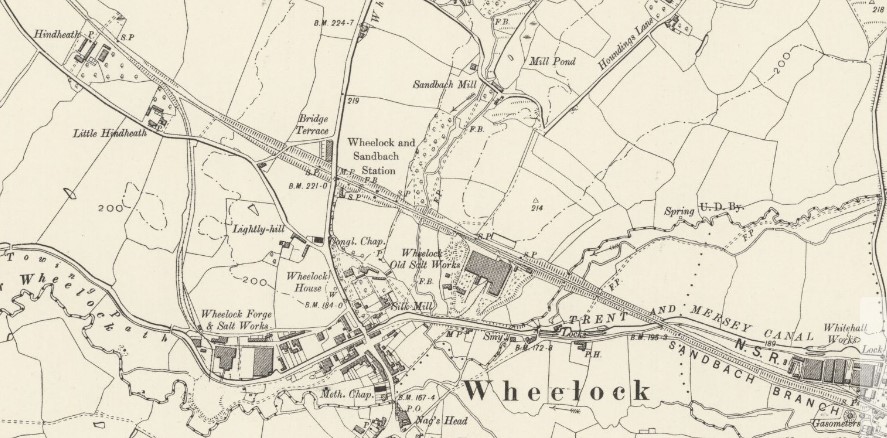 John has kindly given us permission to publish the report on this website. Click on the button below to download it.
John mentions the spur line which went to Wheelock Forge and Salt works and this is shown below overlaid by the current map.